Hello everyone, and welcome to my site! I'm so happy that you've visited.
I'm a crossover singer who performs music across a wide spectrum of genres and styles, including the Great American Songbook, jazz, musical theater, opera / classicaland contemporary song.
My forte is my versatility and vocal agility as well as my ability to connect with audiences and truthfully interpret a song. As a vocalist, I perform as a concert singer, a cabaret singer and opera singer and I'm also a stage actress. I do solo work and collaborate with a variety of musicians and groups and perform with a dynamic combo, the Mary Carrick Collective.
While I'm based in Nebraska, I'll travel anywhere to sing and I perform in traditional as well as non-traditional venues, including private house concerts in homes. Sharing music is one of the great joys of my life.
I've had a particularly exciting year with my debut album, Let's Fly having been released in the spring and other wonderful projects currently taking place and on the horizon.
Read about my journey with the album on my blog and I'll be posting more soon about other projects I'm working on.

You can learn more about Let's Fly on my album page - musician bios, track listing, photos and more!
All the best to you -
Mary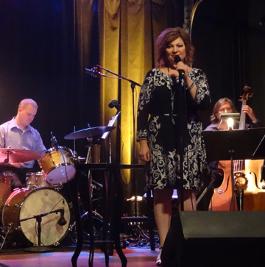 UPCOMING ENGAGEMENTS:
Rigoletto with Opera Omaha (as "Giovanna") - Orpheum Theater

October 17 & 19, 2014
Butler County Arts Council (David City, NE)
November 2, 2014
Red Cloud Opera House (Red Cloud, NE)
November 8, 2014
Nebraska Wind Symphony (UNO Strauss Auditorium)
November 16, 2014
Holiday Lights Festival Concert, guest soloist (Holland Performing Arts Center)
November 27, 2014
join my mailing list!
Contact me to be added to my mailing list to receive updates on the release of Let's Fly and upcoming performances.
connect with me ON SOCIAL MEDIA!

"The best cabaret show this reviewer has seen in a long, long time. It's hard to decide what's more entertaining: Carrick's glorious mezzo voice or her amusing patter between impeccably chosen Broadway songs. Her playlist mixes standards and obscure gems into a warm, moving and wildly entertaining evening."
-- Bob Fischbach, staff writer, Omaha World-Herald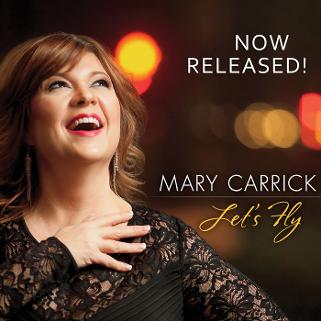 ORDER ONLINE:
CD Baby (CD and digital), Amazon.com (digital), and iTunes (digital)
OR, ORDER DIRECTLY THROUGH ME
Prefer PayPal? Use this option below and I'll ship it to you from my house to yours.

RETAIL LOCATIONS:
The Bookworm (Omaha), Barnes & Noble - Oak View (Omaha), Homer's Music (Omaha), Hy-Vee Drugstore (Mt. Pleasant, IA), Weird Harold's (Burlington, IA)
Sample Tracks - let's fly :
Dance Me To The End Of Love - Sample.mp3
Come Rain or Come Shine - Sample.mp3
I'm So Lonesome I Could Cry _ In the Wee Small Hours of the Morning - Sample.mp3