ENTERTAINMENT OFFERINGS
Mary Carrick is a dynamic crosso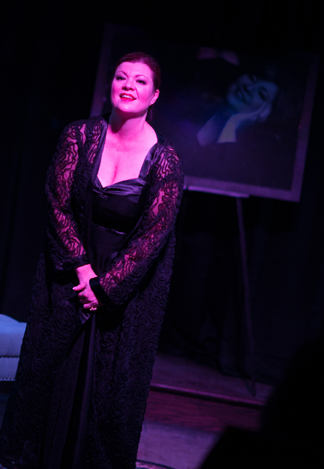 ver singer with a vocal and artistic range that spans great American standards, jazz, blues, musical theater & contemporary music, along with classical/opera and art song. She harnesses a voice that transitions seamlessly between shimmering, lyrical, velvety sounds and a powerhouse delivery and has a gift for getting at the heart of a song.
Fearless and intuitive whether singing a role or in concert, she discovers the depth of lyrics and brings the audience into each moment through her evocative interpretations rooted in honest storytelling. She exudes ease & charm on stage and radiates a charisma that captivates the listener, creating an intimate experience in the largest hall.
performances:
Piano/vocal or piano w/ combo; available for travel
Mary performs as a soloist with piano as well as with her combo, The Mary Carrick Collective. She collaborates with many musicians should you require a larger ensemble. She has also performed as a concert singer with full orchestra. She's available for:
Special Events Fundraisers Cabaret Shows Social Events
Concert Soloist Holiday Parties House Concerts Outdoor Venues
THE MARY CARRICK COLLECTIVE:

Vocals, piano, acoustic bass, percussion; available for touring
Tight, inspired arrangements are the hallmarks of this exciting ensemble led by J. Gawf, music director with Mary on vocals, Mark Haar on upright bass, and JB Ferguson on drums. Together this group fuses a set list of classic standards, blues, jazz, and classic contemporary songs, while taking music in innovative and sophisticated directions with an inviting and embraceable style.
CABARET SHOWS:
Piano/vocal or vocal w/ combo; available for touring
Mary offers themed cabaret shows as a soloist with piano or with a combo. Shows combine combine stellar vocals, unique interpretations, and theatrical flair. Music includes familiar favorites and lesser known songs pulled from the American Songbook, musical theater, contemporary American song, jazz, and more. Shows are peppered with stories and humor, making for a delightful and memorable evening (or afternoon)!
Inquire for more information about the following cabaret shows, including sample set lists.
CORNER OF THE SKY (Mary sings some of her very favorites in this show about dreams, detours , and life's deliciousness.)
SONGS WITH A TWIST OF LIME: A CABARET (Expect the unexpected during this show that blends theatrical interpretations and humor along with story songs and tender moments.)
SOME PEOPLE: SONGS FROM BROADWAY & BEYOND (A focus on Broadway classics and lesser known gems)
LOVE NOTES: A CABARET (A celebration of love and friendship, perfect for Valentine's Day or other special occasions.)
SILVER BELLS & CANDY CANES: A HOLIDAY CABARET (A nostalgic celebration of the season including festive tunes from the Great American Songbook, familiar favorites with a fresh approach, and humorous Holiday gems to make spirits bright.)
TOURING GRANTS FOR NON-PROFITS
Mary Carrick is a Touring Artist with the Nebraska Arts Council. Performance funding is available through the Nebraska Arts Council (NAC) for Nebraska non-profits and through the Mid-America Arts Alliance for non-profit organizations located in Arkansas, Kansas, Missouri, Nebraska, Oklahoma, and Texas).
ONE SHEET:
A one page snapshot about Mary Carrick, solo vocalist, and The Mary Carrick Collective.