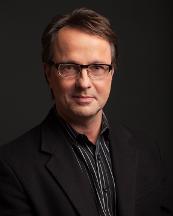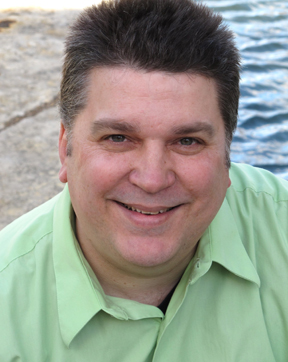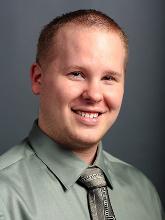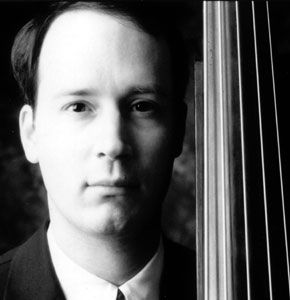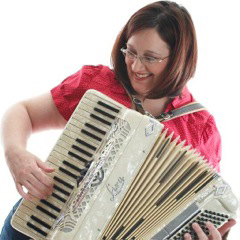 J. GAWF (artistic producer, music director, piano)
J. Gawf is an accomplished music director, conductor, vocal coach, pianist, and arts educator. A native of Oklahoma, Mr. Gawf is the Resident Music Director for Opera Omaha and since 2004 has prepared a variety of traditional and contemporary classical repertoire for the company. He has conducted Opera Omaha's productions of Rossini's The Marriage Contract and Humperdinck's Hansel and Gretel. Mr. Gawf has served as Chorus Master for all Opera Omaha productions since 2008 and has developed and implemented education and outreach programs for Opera Omaha with the Omaha Symphony, Omaha Area Youth Orchestras, the Rose Theater and numerous Omaha area high schools and middle schools. He has served as Chorus Master, Assistant Conductor and Accompanist for Opera Saratoga (formerly Lake George Opera) and has regularly worked with Augusta Opera and New Jersey Opera Theater. In 2007, J. was privileged to be Assistant to the Conductor and Orchestrator, Mark Flint, and Composer, David DiChiera for the World Premiere production, Cyrano, at Michigan Opera Theater. Additional World Premiere musical preparation includes Anthony Davis' Wakonda's Dream and Paul Morovec's The Blizzard Voices for Opera Omaha and Ned Rorem's Our Town for Lake George Opera. As a sought after vocal coach, Mr. Gawf has prepared singers ranging from internationally and nationally renowned artists, emerging artists, and students at the collegiate level in a range of repertoire, including opera, art song, musical theater, contemporary American song, among others. His students have performed with major opera companies, on Broadway and in various national tours, regional and stock theaters.
JB FERGUSON (drums & percussion)
JB Ferguson is a percussion/drumset teacher and regular performer in the Omaha metro area. In 2009, he received his Bachelor of Music-Technology Concentration degree from the University of Nebraska at Omaha, where he studied percussion with Dr. Tomm Roland and Ken Yoshida, and drumset with Carlos Figueroa. JB has taught in a variety of settings, including school drum lines, his own private studio, and clinics for elementary schools. As a performer, JB can be heard backing many local artists in local venues and on studio recordings. He began performing with the Omaha Symphony Orchestra as an extra musician in 2008, and since has gone to share with stage with Itzhak Perlman, Edgar Meyer, Jackie Evancho, and Grammy Award winning artists Victor Vanacore and Sylvia McNair.
MARK HAAR (bass)
Mark Haar received a Bachelor of Arts degree from Coe College in Cedar Rapids, IA, and a Masters of Music degree from the University of Nebraska at Omaha. In and around Nebraska, Mark has performed with the Omaha Symphony, the Omaha Symphony Chamber Orchestra and was the Principal Bassist of the Sioux City Symphony. Currently he is a member of the Lincoln Symphony Orchestra. Mark has performed with many different jazz ensembles, everything from a small duo to a large big band jazz ensemble. Some of the groups with which Mark has performed include the Nebraska Jazz Orchestra, the Bluffs Big Band, the Omaha Big Band, the Matt Wallace Quartet, and the Darryl White Quartet. He has also played with blues bands, worship bands and musical theater pit orchestras including the pit orchestras of Broadway touring productions of Wicked, Grease and Big, as well as for many different stage productions at the Omaha Community Playhouse. With Mark's current jazz group, Novak & Haar, he has recorded A Summer's Carol, and A Winter's Carol, and Old Friends. All three of these albums have received both national and international attention. Along with his performing, Mark also teaches both double bass and electric bass guitar at Iowa Western Community College and at his private studio.
ERIC ANDRIES (jazz piano)
Bio coming soon
TODD BROOKS (piano)
Todd Brooks is an award-winning director, musical director, arranger, writer and actor. As a music director, Todd has been involved with The Rose Theater, BroadStreet Theater Company, Bellevue Little Theater, SNAP! Productions, Chanticleer Theater, Dana College, Iowa Western Community College, Shelterbelt Theatre. He has music directed such shows as 42nd Street, Annie Get Your Gun, Little Women: The Musical, Footloose, Stepping Out: The Musical, RENT, The Taffettas, Some People, 6 Women With Brain Death, Zanna, Don't!, Christmas With The Crawfords and jon and jen. As a director, he's staged numerous productions including Other Desert Cities, Next Fall, Sordid Lives, Little Women: The Musical, Footloose, RENT, The Taffetas, 'night, Mother, Come Back To The Five and Dime, Jimmy Dean, Jimmy Dean, The Matinee Ladies, The Laramie Project, The Shadow Box and Parallel Lives: The Kathy and Mo Show. He also directed the American Premiere of the musical version of Stepping Out. He has also appeared on stage in numerous productions across the Omaha metropolitan area. On stage, Todd has appeared in Das Barbecu, The Great American Trailer Park Musical, Kiss Of The Spider Woman, Sunday In The Park With George, The Most Fabulous Story Ever Told, Always A Part Of Me, The Laramie Project, Three Guys Naked From The Waist Down, Love! Valour! Compassion! and The Boys In The Band. He also appeared with the Omaha Symphony as the narrator in Igor Stravinsky's "Histoire Du Soldat" and was in Opera Omaha's production of "Carmen". Todd is the recipient of numerous Theatre Arts Guild Awards, including Music Direction (2008), Director- Comedy/Drama (2008), Director-Musical (2008 & 1996) and several awards for acting and design.
KATE WILLIAMS (accordion)
Kate Williams is a born-and-raised Nebraskan whose mother and grandmother demanded she start piano lessons at the age of four. A friend handed her an accordion in the mid '90s, and she set out to figure out what all the little buttons really do. She has played in several Omaha-based bands since 1992, including the Dark Town House Band (albums: Peanuts, Boom Chang, Hot Tongue and Cold Shoulder); Black Squirrels, with whom she won an Omaha Entertainment and Arts Award in 2008 (albums: Last of the Ghost Town Gang, Paying for Your Pleasure); and currently, the country-western quintet, The Electroliners (albums: The Electroliners). A multi-instrumentalist, she has recorded with several other local groups on piano, accordion, trombone, clarinet, and a small arsenal of hand percussion and found instruments. She also earned a BFA in Theater from Creighton University, and is currently the Production Manager at Omaha Performing Arts.