PERFORMANCE OFFERINGS
Mary Carrick is a dynamic crosso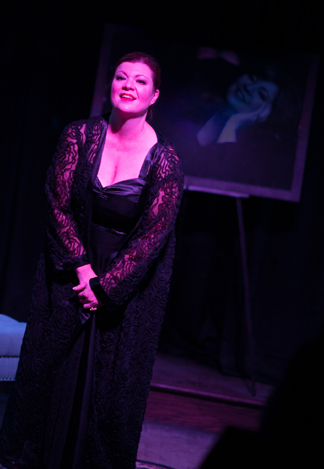 ver singer with a vocal and artistic range that spans great American standards, jazz, blues, musical theater & contemporary music, along with classical/opera and art song. She harnesses a voice that transitions seamlessly between shimmering, lyrical, velvety sounds and a powerhouse delivery. Audiences rave about her ability to tell a story and get to the heart of a song.
Fearless and intuitive whether singing a role or in concert, she discovers the depth of lyrics and brings the audience into each moment through her evocative interpretations rooted in honest storytelling. She exudes ease & charm on stage and radiates a charisma that captivates the listener, creating an intimate experience in the largest hall.
performances FOR ANY OCCASION:
Vocal + Piano or Vocal + Piano, Bass, Drums
Any length. Available for travel.
Mary performs as a soloist with piano as well as with her combo, The Mary Carrick Collective. She collaborates with many musicians should you require a larger ensemble. She has also performed as a concert singer with full orchestra. She's available for:
Concert Performances Cabaret Shows Special Events Fundraisers Social Events
Concert Soloist Holiday Parties Wedding Receptions House Concerts Outdoor Venues
themed and packaged shows:
Piano/vocal or vocal w/ combo; available for touring
Mary offers themed shows as well as performances with music carefully selected based on the audience and occasion. Mary's range of repertoire includes the American Songbook, jazz, blues, contemporary classics, and more.
Offerings: Vocals + piano | Vocals + piano, bass, drums
Duration: Any length
GIRL SINGER: THE WOMEN WHO WRITE THE SONGS
There was a time when songwriting was a man's world. Enter the likes of Dolly Parton, Peggy Lee, Carole King, and other female artists who broke tradition and penned a new path. A celebration of the great female singer-songwriters of our time – icons who moved music forward and whose work has paved the way for the next generation. Featuring songs by Dolly Parton, Carole King, Joni Mitchell, Nina Simone, Peggy Lee, Janis Ian, Annie Lennox, Cyndi Lauper and more for a nostalgic trip back that culminates with the "hear" and now.
Something Cool
Featuring songs by Cole Porter, Rodgers & Hart, The Carpenters, Jule Styne, Dolly Parton, Van Morrison, Leonard Cohen, and more.
LOVE NOTES: A CABARET
A celebration of love and friendship, perfect for Valentine's Day or other special occasions.
SILVER BELLS & CANDY CANES
A nostalgic celebration of the season including festive tunes from the Great American Songbook, familiar favorites with a fresh approach, and humorous Holiday gems to make spirits bright.
CUSTOMIZED PERFORMANCES FOR ANY EVENT