ENTERTAINMENT OFFERINGS
Mary Carrick is a dynamic crosso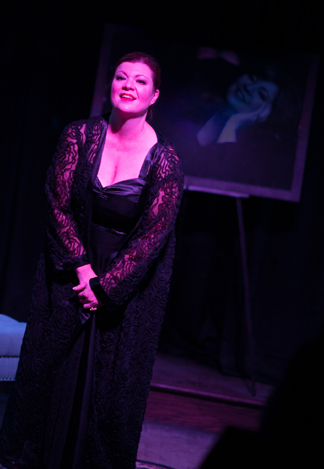 ver singer with a vocal and artistic range that spans great American standards, jazz, blues, musical theater & contemporary music, along with classical/opera and art song. She harnesses a voice that transitions seamlessly between shimmering, lyrical, velvety sounds and a powerhouse delivery and has a gift for getting at the heart of a song.
Fearless and intuitive whether singing a role or in concert, she discovers the depth of lyrics and brings the audience into each moment through her evocative interpretations rooted in honest storytelling. She exudes ease & charm on stage and radiates a charisma that captivates the listener, creating an intimate experience in the largest hall.
performances:
Vocal + Piano or Vocal + Piano, Bass, Drums
Available for travel.
Mary performs as a soloist with piano as well as with her combo, The Mary Carrick Collective. She collaborates with many musicians should you require a larger ensemble. She has also performed as a concert singer with full orchestra. She's available for:
Special Events Fundraisers Cabaret Shows Social Events
Concert Soloist Holiday Parties House Concerts Outdoor Venues
AVAILABLE SHOWS:
Piano/vocal or vocal w/ combo; available for touring
Mary offers themed cabaret shows as a soloist with piano or with a combo. Shows combine combine stellar vocals, unique interpretations, and theatrical flair. Music includes familiar favorites and lesser known songs pulled from the American Songbook, musical theater, contemporary American song, jazz, and more. Shows are peppered with stories and humor, making for a delightful and memorable evening (or afternoon)!
Inquire for more information about the following cabaret shows, including sample set lists.
NEW!
GIRL SINGER: DOLLY, CAROLE, JONI & THE WOMEN WHO WROTE THE SONGS
There was a time when songwriting was a man's world. Enter the likes of Dolly Parton, Peggy Lee, Carole King, and other female artists who broke tradition and penned a new path. A celebration of the great female singer-songwriters of our time – icons who moved music forward and whose work has paved the way for the next generation. Featuring songs by Dolly Parton, Carole King, Joni Mitchell, Nina Simone, Peggy Lee, Janis Ian, Annie Lennox, Cyndi Lauper and more for a nostalgic trip back that culminates with the "hear" and now.
Offerings: Vocals + piano | Vocals + piano, bass, drums
Length: 60, 75 or 90 minutes
___________________________________________
MORE AVAILABLE SHOWS:
SOME PEOPLE: SONGS FROM BROADWAY & BEYOND: A focus on Broadway classics and lesser known gems.
LOVE NOTES: A CABARET: A celebration of love and friendship, perfect for Valentine's Day or other special occasions.
A HOLLY JOLLY HOLIDAY CABARET: A nostalgic celebration of the season including festive tunes from the Great American Songbook, familiar favorites with a fresh approach, and humorous Holiday gems to make spirits bright.
TOURING GRANTS FOR NON-PROFITS
Mary Carrick is a Touring Artist with the Nebraska Arts Council. Performance funding is available through the Nebraska Arts Council (NAC) for Nebraska non-profits and through the Mid-America Arts Alliance for non-profit organizations located in Arkansas, Kansas, Missouri, Nebraska, Oklahoma, and Texas).
ONE SHEET:
A one page snapshot about Mary Carrick, solo vocalist, and The Mary Carrick Collective.